Riders should think about 〈safety〉 at least once. When you brake suddenly from high speed, the temperature of the brake disc becomes over 300 degree Celsius. Our brake discs for motorcycle is highly regarded for its high safety with good braking force when speeding.
We also produce automotive parts such as vanes for hydraulic pump for power steering / CVT and cone springs for the clutch and transmission supporting safe and comfortable car life with reliable technology.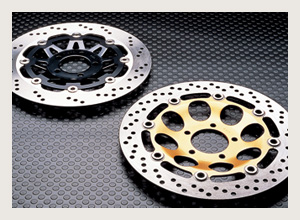 Brake Discs for Motorcycles
An important component used to decelerate or stop a two-wheel vehicle. One of the NHK Precision's typical products.
The brake discs produced with excellent production technology are used by all Japanese two-wheel vehicle manufacturers.
NHK Precision has businesses in Japan as well as in Thailand and Indonesia and carries out development, production and marketing operations in these countries.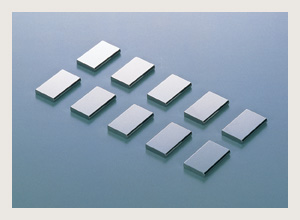 Vane for Hydraulic Pumps
An important component to be assembled in a hydraulic pump used for power steering or continuously variable transmission (CVT) to produce stable hydraulic power. The component is required to have high durability and high wear resistance.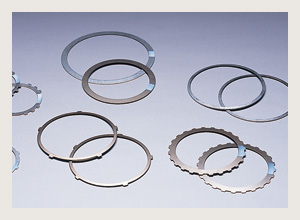 Disc Springs for AT/CVT
The product is assembled into an automobile AT or CVT and plays a role of absorbing shocks during transmission.
They are formed and hardened one by one to ensure the high-precision quality and are delivered to transmission manufacturers.

2-1-49,Numame, Isehara-shi, Kanagawa, 259-1126, Japan
TEL:+81-463-94-5235 FAX:+81-463-93-5104
Copyright © NHK PRECISION CO.,LTD. All Rights Reserved.