Heat Treatment Technology
Our heat treatment is to offer consistent quality as well as fully demonstrating products' performance using the characteristics of the materials all the time. Optimum heat treatment is processed for different object like brilliantquenching using vacuum furnace or die-quenching with high precision and high quality combination of high frequency induction hardening and pressprocessing. As surface treatment technique, CVD (ChemicalVapor Deposition) with in-house facility is offered.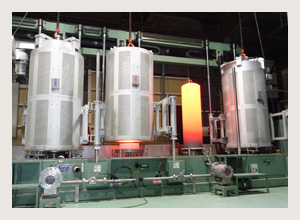 CVD(chemical vapor deposition) surface treatment equipment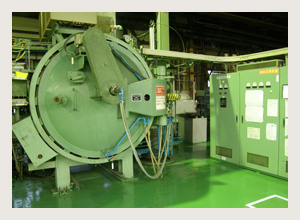 Vacuum Heat Treatment Furnace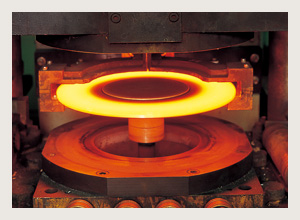 Induction Hardening for Brake Disk

2-1-49,Numame, Isehara-shi, Kanagawa, 259-1126, Japan
TEL:+81-463-94-5235 FAX:+81-463-93-5104
Copyright © NHK PRECISION CO.,LTD. All Rights Reserved.