Grinding/Polishing Technology
Mainly focusing on precision grinding processing with grinding stone, mirror finish processing with CMP (Chemical Mechanical Polishing) can be processed. Work material is various from high-hardness quenching material like high speed steel to soft non-ferrous metal like Aluminum.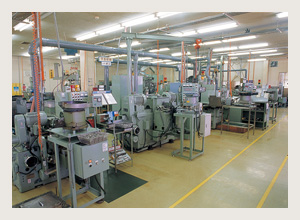 Grinding of Vane for Hydraulic Pump
We have a six-axis grinding line for vanes for hydraulic pumps used in automobiles and household appliances. The double-head grinder with automatic measurement and calibration features allows for grinding with micrometer precision. Our precision grinding technology can accommodate a variety of customer needs, ranging from small-batch trial production to mass-production of elongated or thin vanes.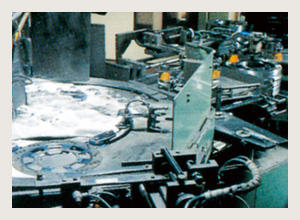 Grinding of Brake Discs
We use a double head grinding machine that holds a product horizontally and simultaneous processes both sides by grasping the product with grinding wheels from above and below. By this processing method, we suppress waviness on both sides, and we guarantee a thickness variation of 10 μm or less.

2-1-49,Numame, Isehara-shi, Kanagawa, 259-1126, Japan
TEL:+81-463-94-5235 FAX:+81-463-93-5104
Copyright © NHK PRECISION CO.,LTD. All Rights Reserved.